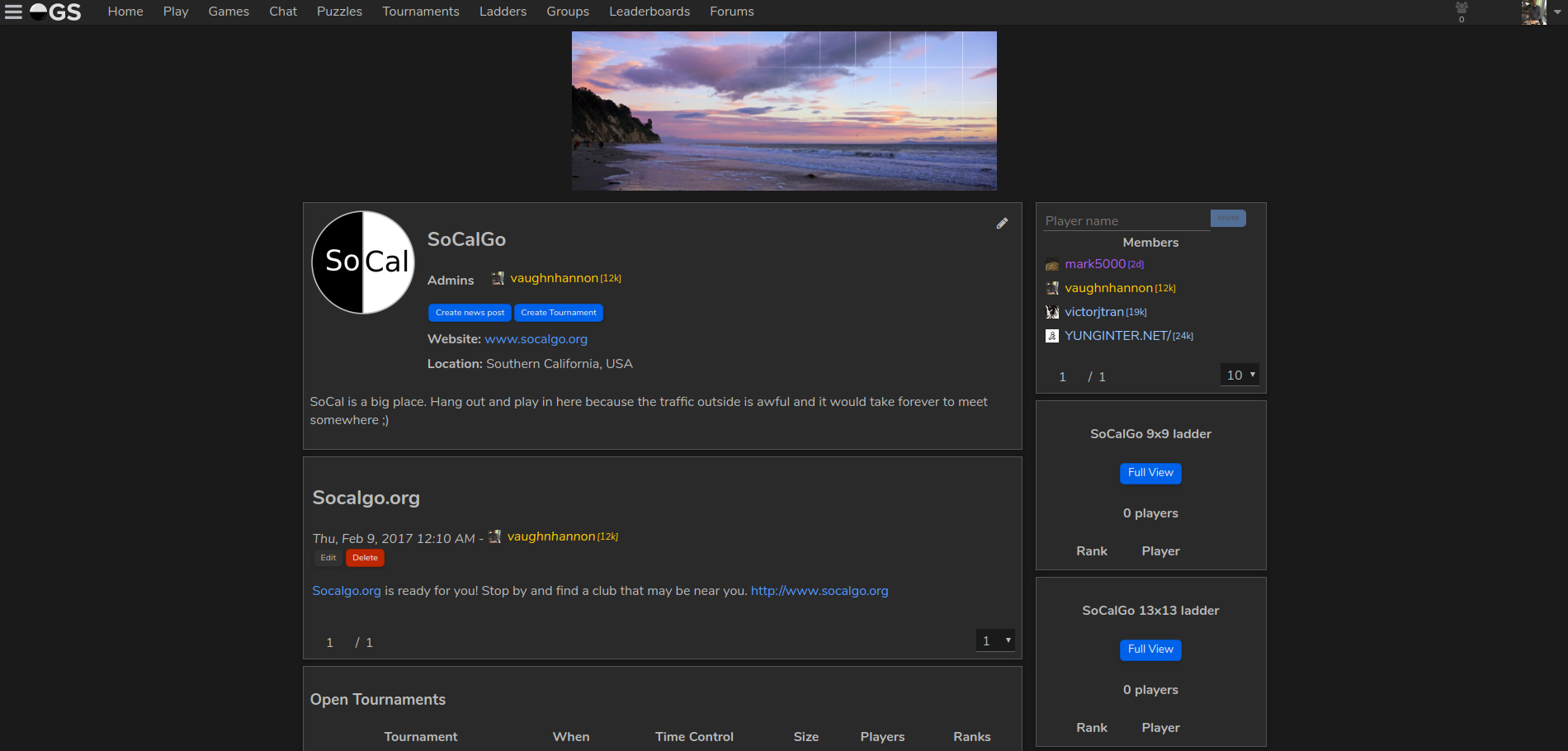 Vaughn | July 6, 2017
Just a friendly reminder that we have a group on the On-line Go Server (OGS). Join us there and find a game!
Read more
Vaughn | February 9, 2017
Do you play on the Online Go Server? If so, join the SoCalGo Group and play a game with people that are geographically close but impractically far away! Never played on OGS? It's browser based and easy to sign up…..
Read more